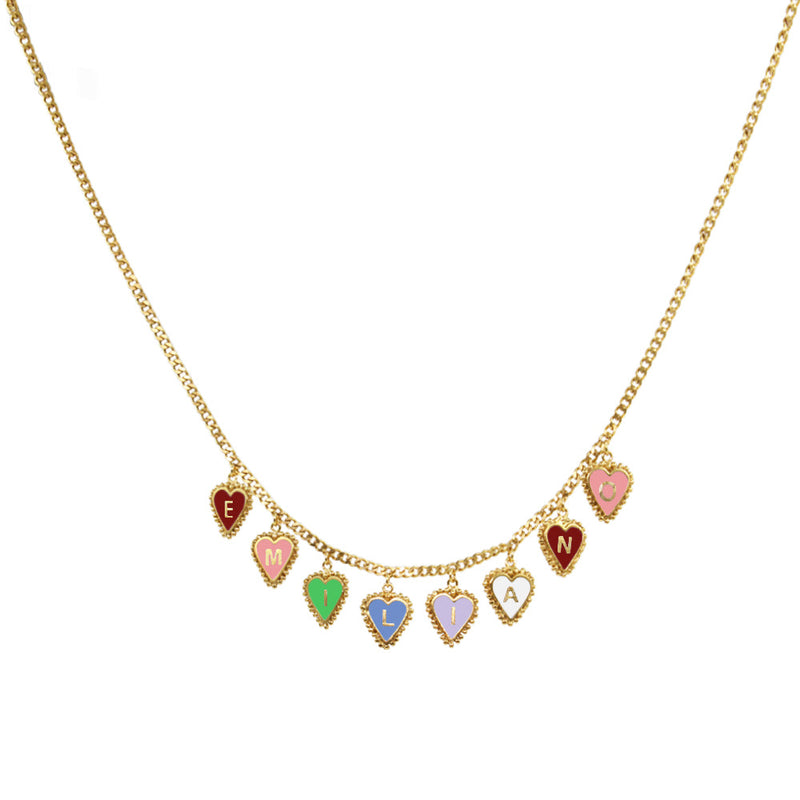 Cadenas
PreOrder 8 Letters Heart Chain
In stock
24kt gold-plated bronze
Approximate weight: 17,6g
Dimensions: Heart Letter Charm 12,6mm (Length) x 12,3mm (Width) - Chain 42cm (Length) + Extension 10cm (Length)

PREORDER
Choose the color for all of your chain's charms.
Please write the eight letters in the order you want your chain's charms to be.
Only a maximum of two words with a total of eight letters is allowed.
Numbers, special characters or spaces are not allowed.
Full payment is required at checkout.
Important: From the moment you place your order, the piece will be ready in approximately 30 business days.
Customer will get an email with the tracking number and the invoice in the following days when the piece is ready to be shipped.
If other in-stock products were purchased at the same time, the customer will receive two separate invoices; the first one for the in-stock pieces and the second one for the pre-order pieces once we ship them. Two separate shipments will be made in this case.

IMPORTANT
You cannot make any changes to your order once we receive it.
TAMBIÉN TE PODRÍA INTERESAR