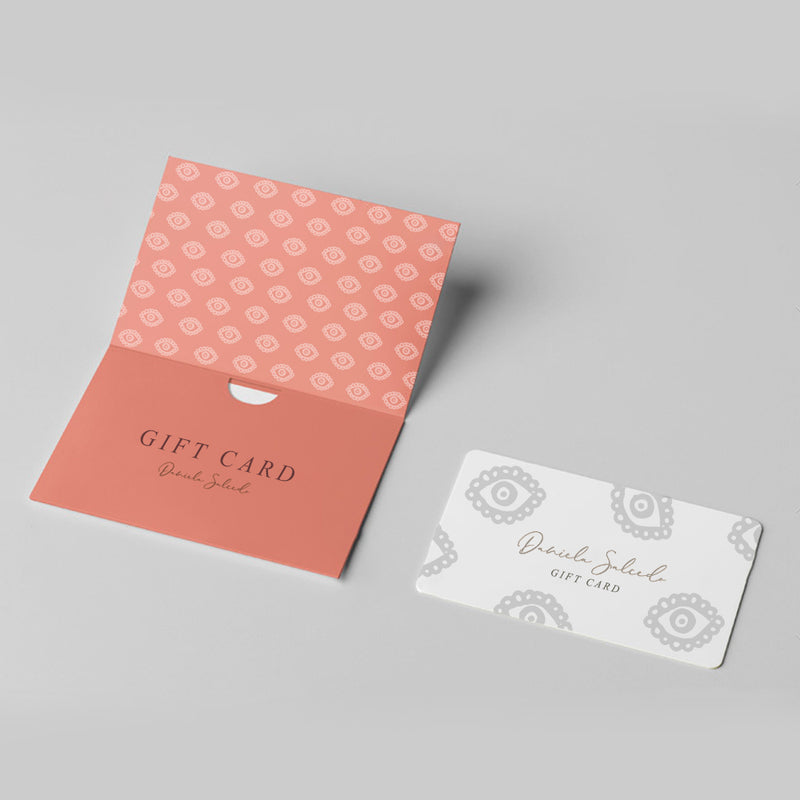 Gift Card
Gift Card
In stock
Our DS Gift Card is the best gift option!
Keep in mind:
The gift card will not be sent to you physically. It is only virtual.
You can redeem it in our online store or in our physical stores by showing the card code.
You must use the full amount of the gift card in one only purchase.
TAMBIÉN TE PODRÍA INTERESAR